Referrals
Special Kids Connect's services, programs, and supports are open to all. There is no qualifying diagnosis and no formal referral is required for an individual or a family to contact Special Kids Connect on their own behalf.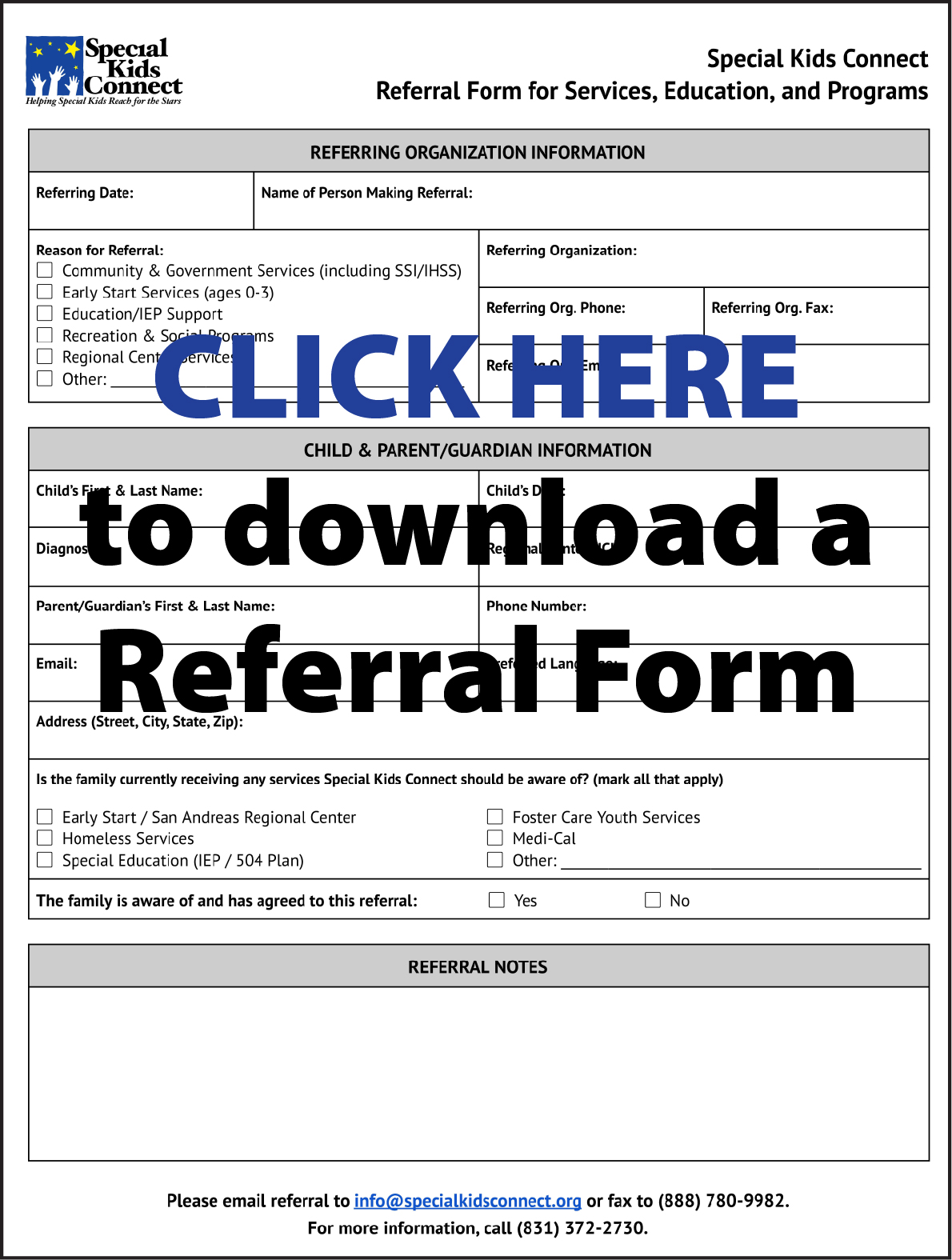 If a professional or community advocate would like Special Kids Connect to initiate contact with an individual or a family, a referral form must be fully completed.
On the referral form, please be sure to include:
(1) The Reason for the Referral
(2) An accurate Date of Birth for the individual / client being referred
(3) Language spoken by the referral contact
(3) A complete Address (please include street, city, state and zip code)
(3) A UCI number if the referral is from a regional center or from a regional center vendor (UCI stands for Unique Client Identifier)
(4) Confirmation of Family Consent and acknowledgment that they will expect a phone call from Special Kids Connect
(5) Additional Referral Notes to support the reason for the referral
A complete referral ensures the family will be served by an appropriate support specialist. Special Kids Connect will make every effort to reach out to the family within 48 business hours of the receipt of the referral.
Referral forms can be FAXED to (888) 780-9982 or EMAILED to [email protected].
Questions? Call (831) 372-2730.
Sep

30th

Presented by the support group Padres Especiales Unidos…
Oct

2nd

Join our "Special Education Basics" workshop…
Oct

3rd

Únete a nuestro taller "Conceptos básicos…