Community Events
If you have an event that you would like us to post, please email [email protected].
As always, the presence of event information does not constitute SKC's endorsement of the event or the organization behind it.
Translate this page: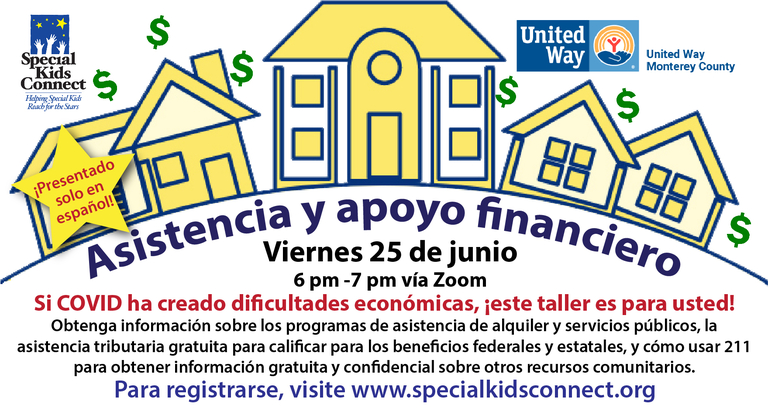 Event Date:
Jun 25, 2021 at 6:00 PM to 7:00 PM
El taller de Viernes, Junio 25, 2021 de 6 pm a 7pm hablara sobre los siguientes conceptos sobre asistencia y apoyo financiero en la comunidad. 1) Información sobre el servicio gratis de ayuda con la preparación de la declaración de impuestos (VITA) y los beneficios potenciales estatales y federales que están disponibles… Learn More..
---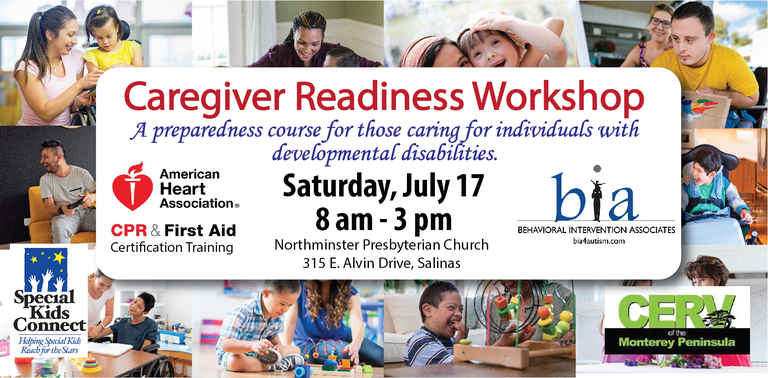 Event Date:
Jul 17, 2021 at 8:00 AM to 3:00 PM
This in-person, day-long workshop will fulfill the CPR/First Aid training certification requirement needed to provide respite care for individuals with developmental disabilities. It will also provide tips, tools and strategies for supporting individuals with the types of behavior and communication challenges often accompany developmental disabilities.… Learn More..
---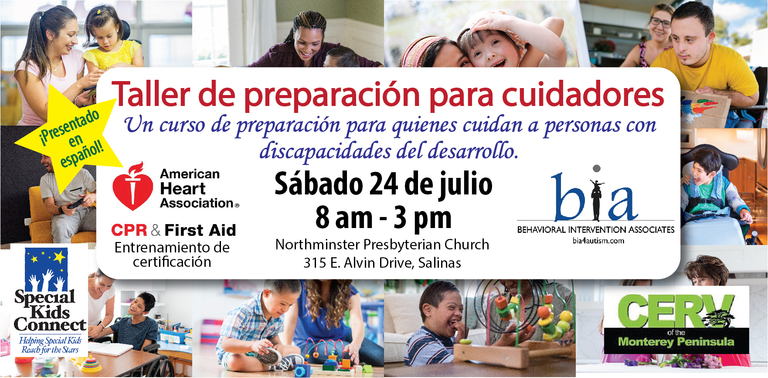 Event Date:
Jul 24, 2021 at 8:00 AM to 3:00 PM
Este taller en persona (presentado SOLAMENTE en español), de un día de duración, cumplirá con el requisito de certificación de capacitación en CPR / primeros auxilios necesario para brindar cuidados de respiro a personas con discapacidades del desarrollo. También proporcionará consejos, herramientas… Learn More..
---