Employment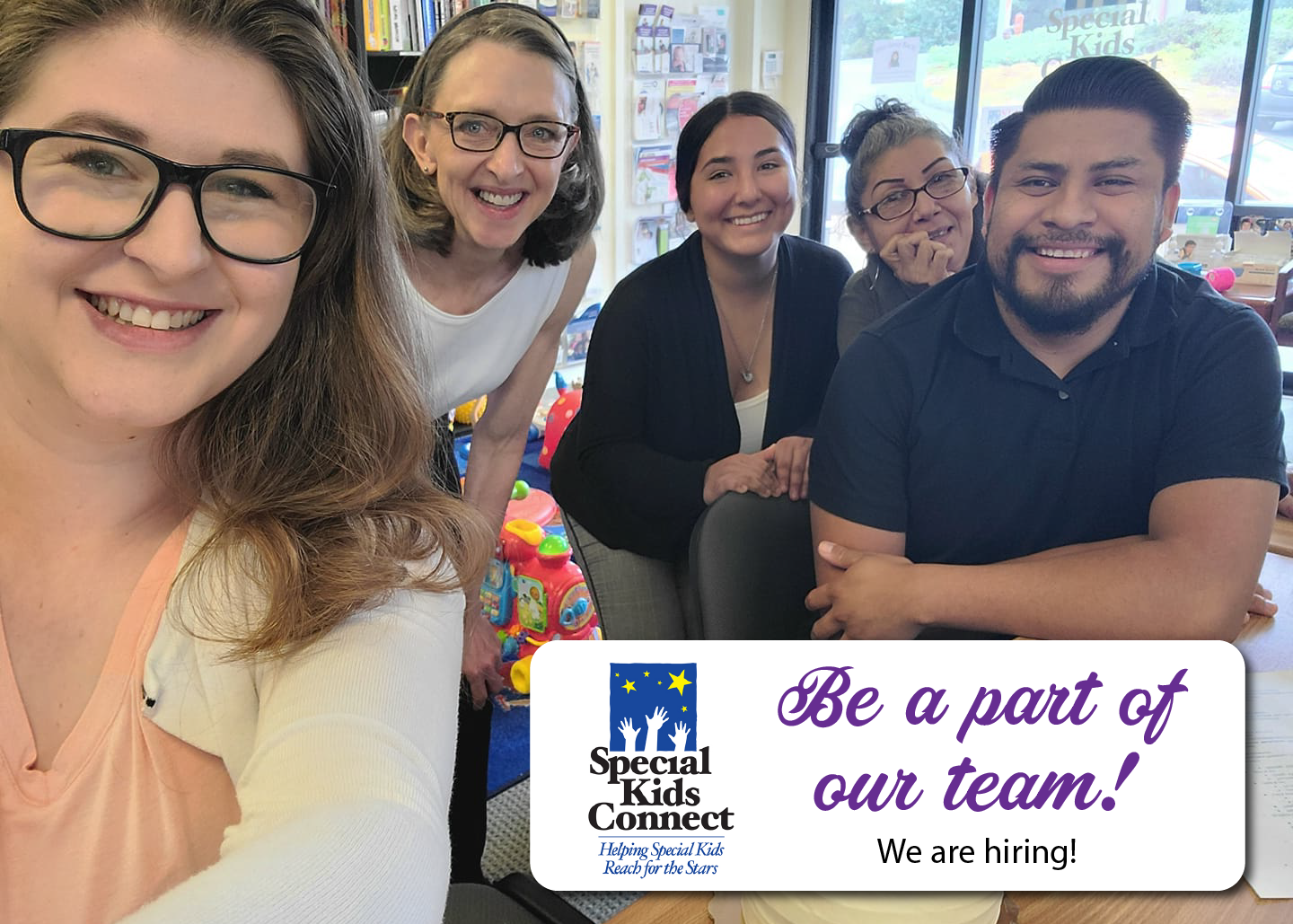 Interested in a career with Special Kids Connect?
We do not have positions open at this time, but will accept applications if you have a desire to be a part of our team in the future!
How to apply for ALL employment opportunities with Special Kids Connect:
1) Complete our Employment Application. A resume can be submitted along with the Employment Application.
2) Save a copy of your completed Employment Application for your files. You will be asked to bring a physical copy of your application if you are invited to an interview.

3) Submit your application via email (scan and email) or postal mail (see below). Be sure to indicate which position you are applying for.
Mail Application to:
Special Kids Connect
Attn: Executive Director
1900 Garden Road, Suite 230
Monterey, CA 93940
OR
Email Application to:
[email protected]
Please indicate, in the subject line of your email,
what position you are applying for.
May

24th

Si tienes un hijo que recibe servicios de educación…
Jun

11th

Únase a SKC en Greenfield para un nuevo grupo…