Cube Chair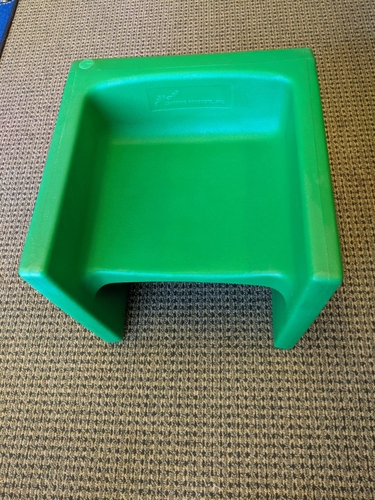 Cube Chair
Age Group: Preschool, Early Elementary
Location: Monterey
Toy ID: 863
Available: Yes
THREE USES IN ONE: The bright and versatile Children's Factory Cube Chair has three uses in one! First, use it as a child's chair with either a 6" or a 9" high seat. Then flip it over and use it as a table or a seat for adults.
DURABLE: Made of LLPDE material, the cube chair is durable yet surprisingly lightweight. It features gently rounded corners and is simple to move around the room.
CHEERFUL COLOR: Recommended for children ages 12 months and up. One 15" by 15" by 15" green cube chair.
Sep

30th

Presented by the support group Padres Especiales Unidos…
Oct

2nd

Join our "Special Education Basics" workshop…
Oct

3rd

Únete a nuestro taller "Conceptos básicos…