IHSS Assessments (Zoom)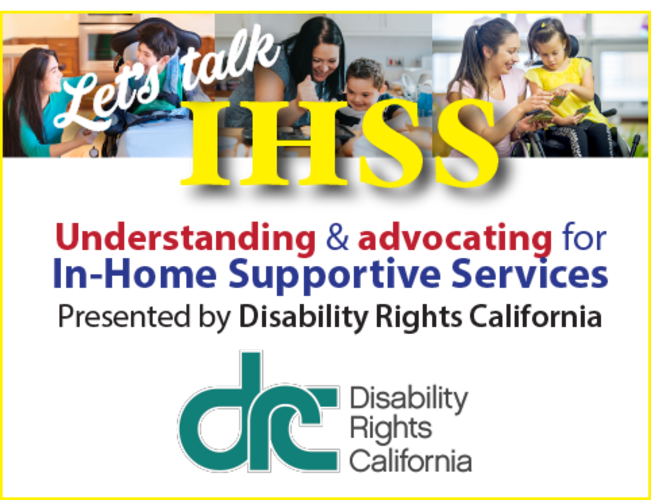 Special Kids Connect is excited to host Disability Rights California for a series of workshops in 2022 to support parents' advocacy skills for services for which regional center (SARC) eligibility is not an application requirement.
In this workshop, participants will learn about ASSESSMENTS for In-Home Supportive Services (IHSS). Assessments are key because they are used to determine applicants' eligibility for IHSS hours. Disability Rights CA will show attendees how to do a self-assessment, in advance of a social worker visit, so you will know what to point out to the social worker when he/she arrives in your home. To register for this and the other IHSS workshops in this series, visit https://us02web.zoom.us/meeting/register/tZUrf-mprTIjHtzxQO7sNZOZpTph6tsUA5Gn.
This workshop series is also being offered in Spanish on different dates. Click here to learn more about the Spanish workshops, and to register.
Esta serie de talleres también se ofrece en español en diferentes fechas. Haga clic aquí para obtener más información y registrarse.